| | | |
| --- | --- | --- |
| | World Environment Day 2011 | |
Corocznie rejestrujemy nasz projekt na stronie Programu Narodów Zjednoczonych ds. Środowiska (UNEP):
To celebrate World Environment Day 2011, PROJECT ACT ECO (Gimnazjum nr 2 -Secondary School, Zakopane, Poland) organizes an environmental awareness event addressed to students from various schools, their parents, the Town Mayor, local authorities and other community members. The event includes:
•Exhibition "Science and Ecology"
•Lecture on "Modern threats to chosen groups of birds" by Włodzimierz Cichocki - The Tatra Museum in Zakopane
•In Harmony With Nature" – multimedia presentation by ACT ECO Team
•Finale of Zakopane schools art/ecological competition "Design a reusable shopping cloth bag" - the winners' prizes donated by the Town Mayor
•Finale of Gimnazjum nr 2 "School Ecological - Science Education" competition- the winners' prizes donated by SEWiK Zakopane.
•Caring for trees planted in 2010 for "The Billion Trees Campaign" – field activity

| | | |
| --- | --- | --- |
| | IV Szkolne Obchody Światowego Dnia Środowiska | |
Zapraszamy na IV Szkolne Obchody Światowego Dnia Środowiska "World Environment Day", które odbędą się dnia 6.06.2011 r.od godz. 10.oo do 17.oo, w budynku naszej szkoły w Zakopanem, przy ulicy Sienkiewicza 27.
Program obchodów w "Czytaj więcej":
| | | |
| --- | --- | --- |
| | Światowy Dzień Ochrony Środowiska | |
Światowy Dzień Środowiska (ang. World Environment Day - WED) - obchodzony jest od 1972. Organizacja Narodów Zjednoczonych, zwracając uwagę na bardzo wysoki stopień degradacji środowiska, uznała za niezbędne uprzytomnienie ludziom, że nie są jedynym gatunkiem na Ziemi. Każdego roku dzień 5 czerwca będzie przypominał o ważności przyrody i odpowiedzialności człowieka za jej stan. Sekretarz Generalny ONZ, U Thant, 26 maja 1969 r. wydał raport. Zwrócił w nim uwagę na to, że człowiek nie jest świadomy tego, jak bardzo jego celowe i przypadkowe działania mają wpływ na pogarszanie się stanu przyrody. Dodatkowo nie zdaje sobie sprawy z tego, że w ten sposób zagraża również sobie, jako integralnej części środowiska naturalnego.
Więcej w "Czytaj więcej":

| | | |
| --- | --- | --- |
| | 31 maja Światowy Dzień Bez Tytoniu | |
Aby zwrócić uwagę na szkodliwość palenia papierosów Światowa Organizacja Zdrowia ogłosiła 31 maja Światowym Dniem Bez Tytoniu (ang: World No Tobacco Day).
Tematem tegorocznych obchodów jest Ramowa Konwencja Światowej Organizacji Zdrowia o Ograniczeniu Użycia Tytoniu.
Więcej w "Czytaj więcej":

| | | |
| --- | --- | --- |
| | III SZKOLNY KONKURS EKOLOGICZNO-CHEMICZNY | |
24 maja 2011 uczniowie naszego gimnazjum wzięli udział w III Szkolnym Konkursie Ekologiczno-Chemicznym pod patronatem SEWIKu przygotowanym przez panią Urszulę Stachoń, nauczyciela chemii. Uroczyste rozdanie nagród odbędzie się 8 czerwca w Urzędzie Miasta Zakopanego, podczas IV szkolnych obchodów Światowego Dnia Środowiska, zorganizowanych przez ACT ECO pod egidą UNEPu a wpisanych w IX Dni Zakopanego.
Pytania konkursowe w "Czytaj więcej":
| | | |
| --- | --- | --- |
| | Ułatwienia dla rowerzystów - zmiany w przepisach | |
Od 21 maja 2011 r. zmieniły się przepisy w Ustawie o ruchu drogowym. Zmiany dotyczą nowych zasad ruchu rowerowego. Zgodnie z tym będzie nam się łatwiej jeździło po ulicach miast i nie tylko. Zmiany mają na celu zwiększenie bezpieczeństwa wszystkich użytkowników dróg czyli rowerzystów, kierowców i pieszych. Jednocześnie nowe przepisy mają zachęcić do korzystania z bardziej ekologicznego środku transportu jakim jest rower.
Więcej w "Czytaj więcej:"
| | | |
| --- | --- | --- |
| | Edukacja w parkach narodowych | |
Polecamy niezwykle cenną stronę edukacyjną Ministerstwa Ochrony Środowiska dla dzieci: Edukacja w parkach narodowych.
mos.gov.pl
| | | |
| --- | --- | --- |
| | 24 maja Europejski Dzień Parków Narodowych | |
W rocznicę utworzenia pierwszego parku narodowego w Europie, obchodzony jest Europejski Dzień Parków Narodowych. Tym najstarszym europejskim parkiem narodowym jest szwedzki park narodowy Sarek utworzony 24 maja 1909 r.
Parki narodowe obejmują obszary całkowitej ochrony przyrody ożywionej i nieożywionej. Na ich terenie, poza szczególnymi wyjątkami, zabroniona jest jakakolwiek działalność gospodarcza. Są słabszą formą ochrony przyrody niż rezerwaty ale ze względu na swoją powierzchnię mogą zapewnić także ochronę całego krajobrazu i lokalnego ekosystemu. Ponadto parki narodowe prowadzą działalność edukacyjną i naukową.
Obecnie w Europie jest ponad 250 parków narodowych o łącznym obszarze 12,5 mln hektarów, co stanowi 1,2 % kontynentu. Średnia wielkość parku w Europie to ok. 52 tys. ha, natomiast w Polsce ponad 13,5 tys. ha. Najwięcej parków narodowych znajduje się w Finlandii (26), lecz największy udział w powierzchni kraju, ponad 7%, mają parki narodowe w Norwegii.
Więcej w "Czytaj więcej":

| | | |
| --- | --- | --- |
| | 22 maja Międzynarodowy Dzień Różnorodności Biologicznej | |
22 maja obchodzony jest na całym świecie "Międzynarodowy Dzień Różnorodności Biologicznej", proklamowany przez Organizację Narodów Zjednoczonych, w celu podnoszenia świadomości ekologicznej społeczeństw, ze zwróceniem uwagi na ochronę
i zrównoważone użytkowanie zróżnicowanych zasobów biologicznych naszej planety.
Różnorodność biologiczna to bogactwo form życia na Ziemi, wynikające z mnogości roślin, zwierząt, mikroorganizmów oraz różnic między nimi.
Więcej w "Czytaj więcej"
| | | |
| --- | --- | --- |
| | 12 maja - Światowy Dzień Ptaków Wędrownych | |
International Migratory Bird Day
Idea Światowego Dnia Ptaków Wędrownych po raz pierwszy pojawiła się w Stanach Zjednoczonych. Święto jest obchodzone od 1993 roku.
W Polsce sezon wędrówki wiosennej rozpoczyna się już w lutym, zapoczątkowany przez niektóre gatunki ptaków zimujące w kraju. W kierunku terenów lęgowych na dalekiej północy zaczynają odlatywać na przykład śnieguły, łabędzie krzykliwe i lodówki.
Już w połowie lutego pojawiają się pierwsze wędrowne skowronki. W łagodniejsze, bezśnieżne zimy także w tym miesiącu mogą już przybywać żurawie. Intensywny przelot wielu gatunków rozpoczyna się w marcu – najpierw odlatują kaczki morskie, a przylatują raniuszki i sikory zimujące w Niemczech albo Holandii. W ciągu marca i kwietnia powracają do naszego kraju prawie wszystkie ptaki lęgowe. Ostatnie są strumieniówki, dziwonie, wilgi i jerzyki, które docierają do Polski dopiero w maju.
źródło: www.ptaki.polska.pl

| | | |
| --- | --- | --- |
| | Nadeszła wiosna, a razem z nią coroczny problem wypalania traw | |
Osoby, które w ten sposób pozbywają się roślinności nie zawsze mają świadomość konsekwencji takiego postępowania.
Tymczasem nawet na własnym gruncie jest to działanie nielegalne.
Dla wielu osób wypalanie traw jest tanią, łatwą i skuteczną metodą na pozbycie się chwastów i ich nasion. Panuje także przekonanie, że jest to korzystne dla młodej roślinności. Po stopnieniu śniegu wznieca się ogień na łąkach, pastwiskach, nieużytkach. Jest to jednak działanie szkodliwe dla środowiska, a może być także bardzo niebezpieczne dla otoczenia.
Więcej w "Czytaj więcej:"
Welcome to OUR
PROJECT ACT ECO
We are a group of
| | | |
| --- | --- | --- |
| Active | | Effective |
| Conscious | | Concerned |
| Thoughtful | | Organized |
Students who want to do things for others
To take care for the planet
To think responsibly about the fate of next generations.

Get involved
Make a difference
Take action
Join us!
Ciekawostka
Tereny miejskie z dojrzałymi drzewami mogą obniżyć latem temperaturę otoczenia nawet o 11 stopni w porównaniu do terenów bez drzew.
Linki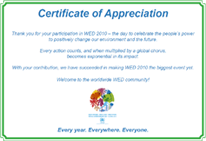 Certyfikat uczestnictwa w WED2010


Kampania o zmianach klimatu Komisja Europejska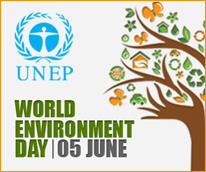 WED 2011

WED 2012