| | | |
| --- | --- | --- |
| | Paraguay on the brink as historic drought depletes river, its life-giving artery | |
William Costa:Severe drought that began in late 2019 continues to punish the region while experts say climate change and deforestation may be intensifying the phenomenon
In the shadow of towering grain silos that line the bank of the River Paraná, South America's second-longest waterway, Lucas Krivenchuk stands watching workers rush to load a barge with soybeans. "Twelve barges had to leave today, but only six will make it out: there's no time, the water's dropping too fast," said Krivenchuk, general manager of the Trociuk private port in southern Paraguay. "It's the first time that any have left in two months." The Paraná River, which winds through Brazil, Paraguay and Argentina, has dropped to its lowest levels in 77 years as a severe drought that began in late 2019 continues to punish the region. Experts say the climate crisis and deforestation may be intensifying the phenomenon. More: theguardian.com
| | | |
| --- | --- | --- |
| | The World Wants Greenland's Minerals, but Greenlanders Are Wary | |
By Jack Ewing. NARSAQ, Greenland — This huge, remote and barely habited island is known for frozen landscapes, remote fjords and glaciers that heave giant sheets of ice into the see. But increasingly Greenland is known for something else: rare minerals. It's all because of climate change and the world's mad dash to accelerate the development of green technology. As global warming melts the ice that covers 80 percent of the island, it has spurred demand for Greenland's potentially abundant reserves of hard-to-find minerals containing elements with names like neodymium and dysprosium. These so-called rare earths, used in wind turbines, electric motors and many other electronic devices, are essential raw materials as the world tries to break its addiction to fossil fuels.
China has a near monopoly on these minerals. The realization that Greenland could be a rival supplier has set off a modern gold rush. More: nytimes.com
| | | |
| --- | --- | --- |
| | U.S. Fish and Wildlife Service Proposes Delisting 23 Species from Endangered Species Act Due to Extinction | |
The U.S. Fish and Wildlife Service is proposing to remove 23 species from the Endangered Species Act (ESA) due to extinction. Based on rigorous reviews of the best available science for each of these species, the Service has determined these species are extinct, and thus no longer require listing under the ESA. The purpose of the ESA is to protect and recover imperiled species and the ecosystems upon which they depend. For the species proposed for delisting today, the protections of the ESA came too late, with most either extinct, functionally extinct, or in steep decline at the timing of listing. "With climate change and natural area loss pushing more and more species to the brink, now is the time to lift up proactive, collaborative, and innovative efforts to save America's wildlife. The Endangered Species Act has been incredibly effective at preventing species from going extinct and has also inspired action to conserve at-risk species and their habitat before they need to be listed as endangered or threatened," said Secretary Deb Haaland. "We will continue to ensure that states, Tribes, private landowners, and federal agencies have the tools they need to conserve America's biodiversity and natural heritage." more:
fws.gov
| | | |
| --- | --- | --- |
| | Klimat psuje się coraz szybciej i intensywniej; IPCC publikuje ważny i niepokojący raport | |
Aleksandra Stanisławska: Nie ma szansy na ograniczenie do końca stulecia ocieplenia do względnie "bezpiecznego progu" 1,5°C. Nawet 2°C wydają się już poza zasięgiem. Klimat podgrzewa się i szaleje: topnieje długoletnia zmarzlina (do niedawna nazywana wieczną) i lód morski w Arktyce, rośnie poziom mórz, częstotliwość nawałnic, fal upałów, susz i powodzi. To tylko niektóre przykłady skutków zmiany klimatu, którą sami wywołaliśmy. Zmianę tę możemy spowolnić tylko w jeden jedyny sposób: NATYCHMIAST drastycznie obniżając nasze emisje dwutlenku węgla.Są takie dokumenty, które mają fundamentalne znaczenie. Do takich należą kolejne raporty IPCC (ang. Intergovernmental Panel on Climate Change), czyli Międzyrządowego Zespołu ds. Zmian Klimatu. Jest to ONZ-owski zespół doradczy złożony z setek naukowców i specjalistów, który co kilka lat publikuje naukowe raporty klimatyczne (ostatni był opublikowany w 2014 roku) i doradza rządom, jakie kroki podejmować w obliczu zmian klimatu (to, czy rządy słuchają tych rekomendacji, to inna sprawa). Na podstawie tych raportów opracowywane są m.in. limity emisji dwutlenku węgla (CO2) do atmosfery. więcej: crazynauka.pl
| | | |
| --- | --- | --- |
| | Załamuje się system prądów morskich na Atlantyku - to on kształtuje klimat w Europie | |
Aleksandra Stanisławska crazynauka.pl ⚠ W kontekście katastrofalnych pożarów, powodzi czy upałów mógł Wam umknąć kolejny poważny sygnał alarmowy ze strony klimatu: system prądów oceanicznych na Atlantyku spowalnia i grozi zatrzymaniem. Czy to poważna sprawa?♨️ Raczej tak, skoro ten system odpowiada za dystrybucję ciepła na półkuli północnej, a więc decyduje o klimacie Europy, Ameryki Północnej. Wpływa też na warunki w Amazonii, Afryce Zachodniej czy Antarktydzie.
| | | |
| --- | --- | --- |
| | ONZ: świat niebezpiecznie blisko nieodwracalnych zmian klimatycznych | |
NAUKAwPOLSCE.pap.pl
Dokument IPCC jest oparty na ponad 14 tys. badań naukowych i daje szczegółowy wgląd w to, jak radykalne zmiany klimatyczne zachodzą na świecie oraz jak mogłyby dalej postępować. Został opublikowany na trzy miesiące przed konferencją klimatyczną ONZ w Glasgow, podczas której uczestniczące państwa będą pod presją, by zobowiązać się do zdecydowanych działań na rzecz ochrony klimatu oraz przeznaczenia na ten cel znacznych funduszy. Sekretarz generalny ONZ Antonio Guterres oświadczył, że raport jest "czerwoną flagą dla ludzkości", oraz wezwał do natychmiastowej rezygnacji z wykorzystywania energii z węgla i innych paliw kopalnych o wysokim stopniu zanieczyszczenia. "Alarm jest ogłuszający. Raport musi być sygnałem, który położy kres korzystaniu z węgla oraz innych paliw kopalnych, zanim zniszczą one naszą planetę" - podkreślił Guterres.
| | | |
| --- | --- | --- |
| | Climate change: IPCC report is 'code red for humanity' | |
BBC.com Human activity is changing the climate in unprecedented and sometimes irreversible ways, a major UN scientific report has said. The landmark study warns of increasingly extreme heatwaves, droughts and flooding, and a key temperature limit being broken in just over a decade. The report "is a code red for humanity", says the UN chief. But scientists say a catastrophe can be avoided if the world acts fast.
There is hope that deep cuts in emissions of greenhouse gases could stabilise rising temperatures.
| | | |
| --- | --- | --- |
| | IPCC Międzyrządowy Panel ds. Zmian Klimatu | |
Raport, o którym mówi cały świat, czerwony alarm ostatniej szansy
miejsca na wątpliwości i odkładanie działań na później ⏰
🔥 Niepodważalne, że działalność człowieka odpowiada za kryzys klimatyczny i została nam dekada, by go zatrzymać.
🌪 Coraz częstsze i gwałtowniejsze katastrofalne zjawiska - susze, powodzie, nawalne deszcze i pożary – to efekt podgrzania planety. Ocieplenie przekroczyło już 1,1°C.
🌡 Jesteśmy niebezpiecznie blisko przekroczenia granicy 1,5°C i punktów krytycznych - samonapędzającej się spirali wzrostu temperatury nie do powstrzymania. Liczy się każdy ułamek stopnia.
⌛️ Mamy ostatnią szansę, by powstrzymać katastrofę. Musimy pilnie i radykalnie zredukować emisje gazów cieplarnianych we wszystkich sektorach gospodarki.
⛽️ Po raz pierwszy IPCC mówi wprost: konieczne jest zatrzymanie emisji metanu, który jest w horyzoncie 20 lat ponad 80x silniejszym gazem cieplarnianym niż CO2. 60% emisji metanu to efekt działalności człowieka: rolnictwa i wydobycia i spalania paliw kopalnych.
❌ Nie ma innej opcji: odejście od wydobycia i spalania węgla do 2030 a do 2035 - od gazu kopalnego (którego gł. składnikiem jest metan). Era paliw kopalnych musi się natychmiast skończyć - także w Polsce.
Nie ma czasu do stracenia jeśli nie chcemy stracić szansy na uratowanie naszej przyszłości. Zaniechanie działań teraz przyniesie gigantyczne straty, cierpienie i śmierć. Gdy stawką jest przetrwanie, nie istnieje coś takiego jak "nie da się", zwłaszcza, że rozwiązania są już na wyciągnięcie ręki. źródło: Pracownia na rzecz Wszystkich Istot; koalicjaklimatyczna.org
A cool idea for low-income urban areas hard hit by warming climate: More trees. Trees provide important public health benefits, starting with the cooling shade they provide. Trees also help to filter pollution from the air and absorb storm-water runoff. Studies also have shown that the presence of trees can have positive effects on mental health and cognitive function. By Alex Brown washingtonpost.com
| | | |
| --- | --- | --- |
| | do-it-yourself rain garden | |
When it rains all weekend, you have time to notice a lot of things. Like that one spot where water runs off the roof too fast, making its way into the basement. nytimes.com

| | | |
| --- | --- | --- |
| | A group of beavers prevented a wildfire | |
Graig Graziosi How a group of beavers prevented a wildfire and saved California a million dollars The woodland animals are natural engineers, diverting streams and creating wetlands in order to help them survive independent.co.uk A dried-out floodplain in Place County – just north of Sacramento, California – was in perfect condition to fuel wildfires. It was 2014, and California was in the midst of its worst drought in decades. The floodplain was full of dry brush and devoid of moisture. Fire prevention and ecological workers in the state were desperately working to mitigate potential wildfire fuel sources anywhere they could. Ecologists – facing a dangerously dry floodplain and a price tag of $1m to $2m for a major construction project to fix the site – did something surprising. They called in the beavers. Thanks to the introduction of the industrious, flat-tailed mammals, the site was restored to a vibrant, marshy floodplain four years earlier than anyone anticipated, and with a significantly cheaper price tag.
Welcome to OUR
PROJECT ACT ECO
We are a group of
| | | |
| --- | --- | --- |
| Active | | Effective |
| Conscious | | Concerned |
| Thoughtful | | Organized |
Students who want to do things for others
To take care for the planet
To think responsibly about the fate of next generations.

Get involved
Make a difference
Take action
Join us!
Ciekawostka
Drzewo w czasie swego 50-letniego życia produkuje tlen o wartości ponad 30 tys. dolarów.
Linki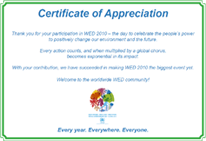 Certyfikat uczestnictwa w WED2010


Kampania o zmianach klimatu Komisja Europejska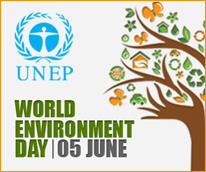 WED 2011

WED 2012